Am I ever going to watch anything other than the OC? At this point it seems unlikely. This post might end up being very short. I am absolutely loving the OC, it is exactly what I need in my life. It is easy to watch, melodramatic and has engaging characters!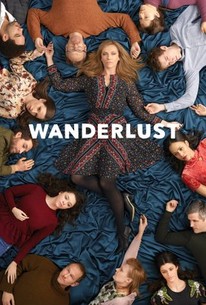 Wanderlust
I did eventually watch something other than the OC. I basically wanted to watch this show because I love Toni Collette, that's basically it. Also, it has a guy from Waterloo Road in it, and sometimes that is enough. I am enjoying the show, it is an interesting premise. I will have to see how it turns out. It might take me a while to watch it cause I am basically always watching the OC.
The Big Family Cooking Showdown
I am hoping that this show will fill in the hole left in my heart by The Great British Bake Off. Basically, it might be sad that GBBO is no longer on Netflix, so I have decided to watch this as it has Nadiya Hussian. Hopefully, it will become a new comfort show. I am enjoying it, but I am also very early days.